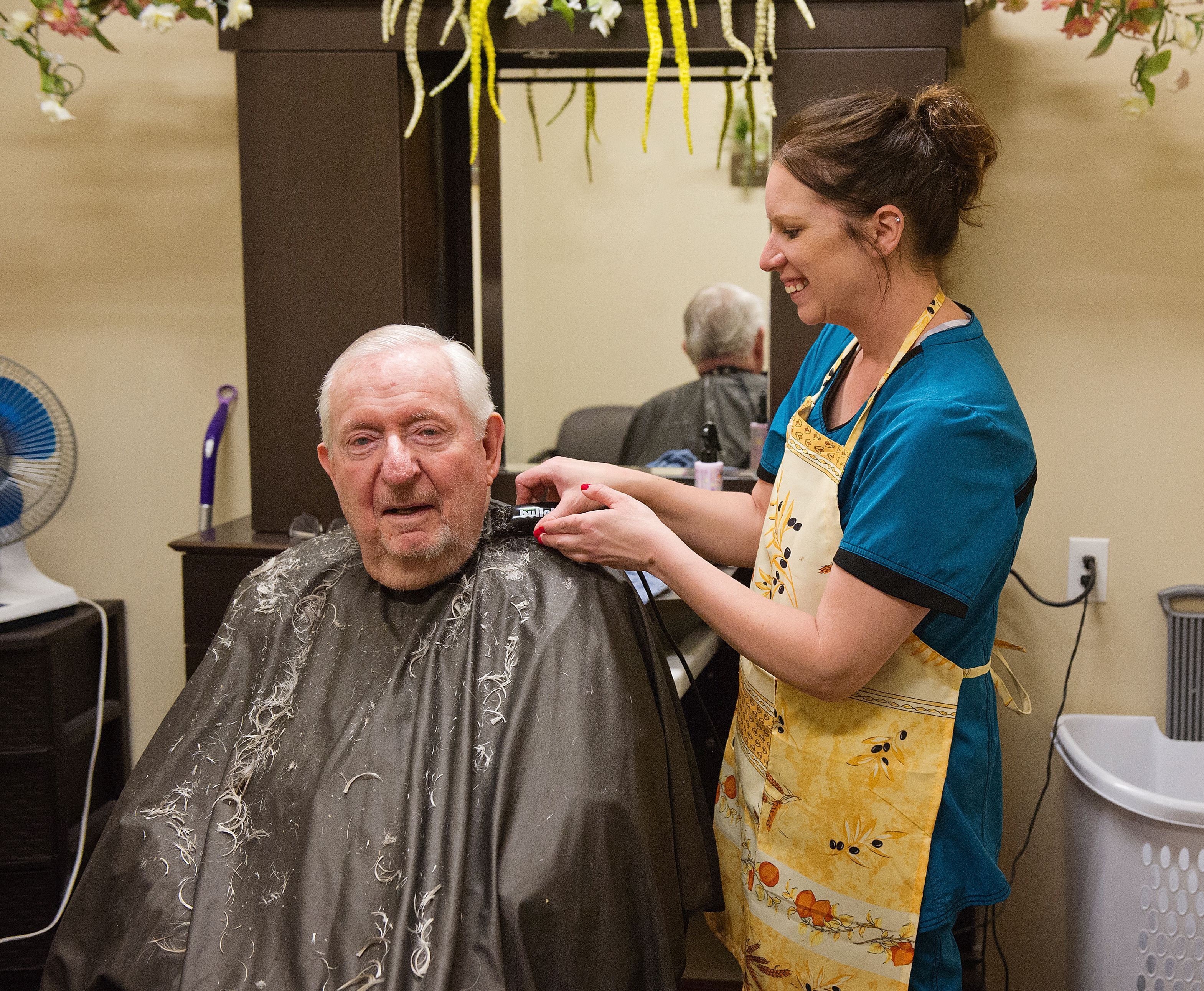 FEATURES & BENEFITS
In addition to the welcoming environment, residents of Meadowlark Pointe enjoy the benefits of retirement living without the burden of entrance fees, long-term purchase commitments or costly buy-ins. Our monthly rentals offer the convenience of spacious, self-contained one- and two-bedroom suites, each complete with a full bath, furnace, air conditioner, sink, microwave, and refrigerator. Every unit is attractively finished with tasteful floor coverings and draperies for the large windows, so residents need add only what is required to make their suite their "home."
Meadowlark Pointe is located to take advantage of the view, where the sun sets over the beautiful, on-site lake. Schmeeckle Lake was created with the assistance of the Nebraska Parks and Game Commission and stocked with native fish.
For those seeking private or social physical activity, residents may enjoy the lake, a walking track, a fully-equipped exercise room, and a convenient pet run all located on the grounds. Historic downtown Cozad is within just a few blocks from shopping, churches concerts, the local insurance and banking community, and to Cozad's dedicated and competent health care professionals.
Meadowlark Pointe has several common areas which include:
A bakery where daily continental breakfasts are served and residents can make cookies or cinnamon rolls
A convenient beauty/barber shop
A small shopping area for purchasing personal convenience items
A centrally-located laundry room for personal use
A private dining room to use for family functions
Plentiful parking - a large garage for residents who wish to drive. A spacious parking lot directly at the front entrance for guests and family.
A library with computers, internet access, a gathering area for sharing the morning news and other conversation, or for playing cards, enjoying an afternoon with friends, and so much more.
Meadowlark Pointe is purposely divided for a convenient flow. One enters through the large entry way, progresses through the dining room then through the common hallway into four gathering areas-each surrounded by six private suites of four different sizes. This provides residents with a sense of belonging to the larger community, the intimacy of small neighborhood grouping, and the privacy of a home.